Prints
A selection of my historic Port Sunlight scenes are now available as limited edition prints.
Printed on smooth natural white 220gsm paper and mounted inside standard white card border, the prints measure 20 x 25 cm. Each one will come individually hand signed.
Each print is £13.50 + £2 P&P – email stuartdavidirwin@gmail.com
There are five scenes to choose from – please click on the photo for a closer look.
'Children in the Meadow'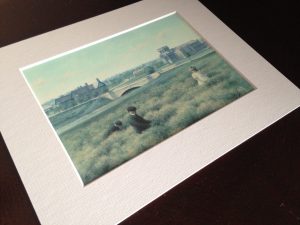 'Bolton Road'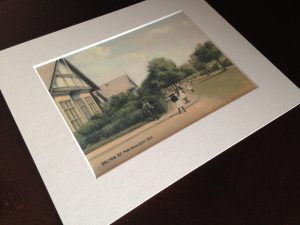 'Dell Bridge & Schools'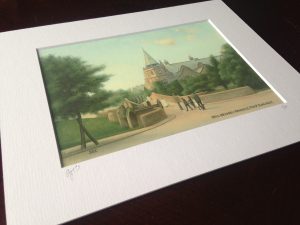 'Greendale Road'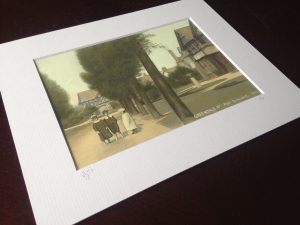 'The Opening of the Bowling Green, 1928'
Postcards
I still have available a very small number of postcards featuring the Port Sunlight scenes. These are very faithful to the original works and look great framed.
Each card is £1.00 + 50p P&P. Please see below for the full range, or skip to the 'Port Sunlight' page of the website to see the original works in more detail.
Alternatively, a fuller range are still available at Port Sunlight Museum Gift Shop.